IDBiotech offers to purify immunoglobulins from your samples: serum or plasma from rabbit, culture supernatant, egg yolk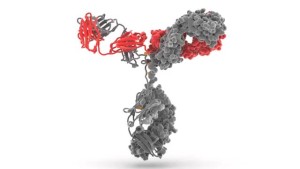 The service begins with the quantification of the IgGs with our IDRing® kits or using a commercial test in order to determine the amount of IgG that will be purified from the sample. If necessary, the sample is concentrated by ultrafiltration under nitrogen pressure.
IDBiotech then proceeds to the purification of IgGs by affinity chromatography on protein A or protein G, or alternatively by ion-exchange chromatography. Purifications were performed according to protocols carried out routinely by our teams. Specific protocols have been developed especially for the elution steps by affinity chromatography on protein A and G in order to prevent precipitation commonly observed during the implementation of standard protocols.
The purified immunoglobulins are then concentrated (when necessary), dialyzed against PBS (or another buffer of your choice) and the concentration of IgGs is then determined. A total protein assay and characterization by SDS-PAGE and / or Western blotting may also be implemented on demand.
The purified immunoglobulins are deliverd to the customer with a purification report.