---
 CUSTOM IMMUNOASSAY and ELISA DEVELOPMENT according to your own specifications
IDBiotech can develop and manufacture an Immunoassay (ELISA, Lateral Flow, SRID our Latex) according to your own specifications. We can also redesing and optimize an existing ELISA and deliver a ready-to-use test kit in your lab.
We offer very flexible services ranging from feasibility study or a complete development with validation and delivery as a ready-to-use test kit. Depending on your needs, we can also offer you a transfer of the method into your laboratory with training of your analytical team.
PROJECT MANAGEMENT
The project manager in charge of your file will be in contact with you throughout the development of the service. He will manage the various stages of the project: initial discussions, writting of the proposal, implementation and monitoring of the project.
Thanks to the proximity and to the energy we give in the management of the projects, the majority of our customers consider IDBiotech as an extension of their team!
BUSINESS APPROACH
Our business approach is to offer a detailled price quotation for the entire development program, but divided into several GO / NO GO decision points.
Each step is considered independently on a financial point of view. You'll have a global vision of the overall financial development, but you will engage your budget step by step throughout the project's progress.
If you wish, we are also open for the implementation of Master Service Agreement.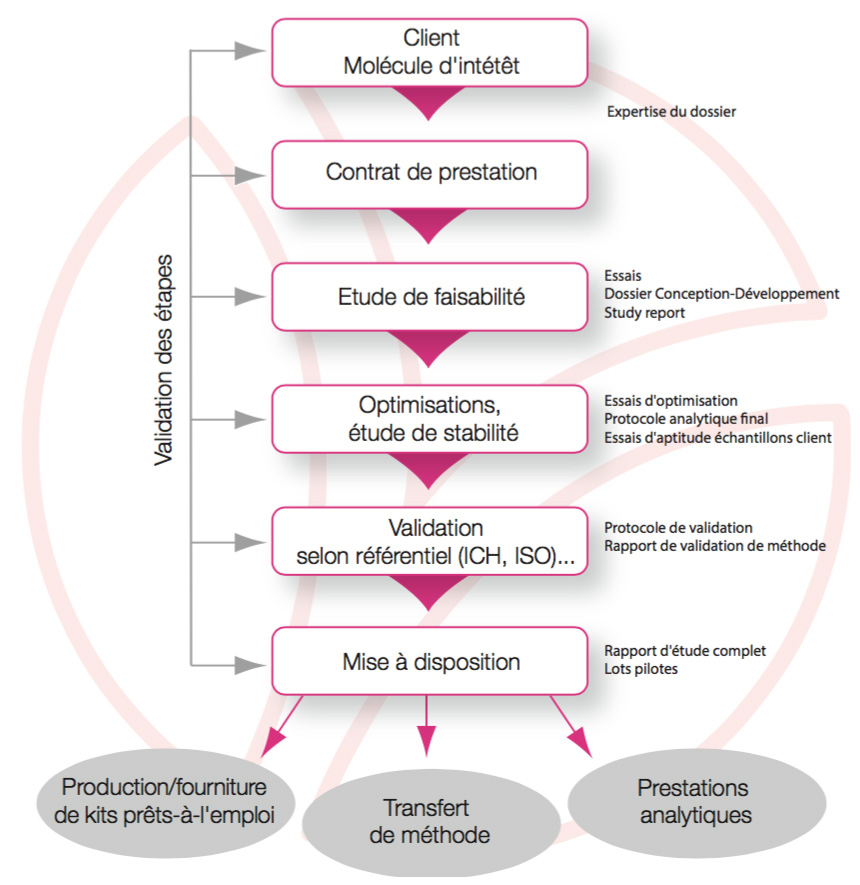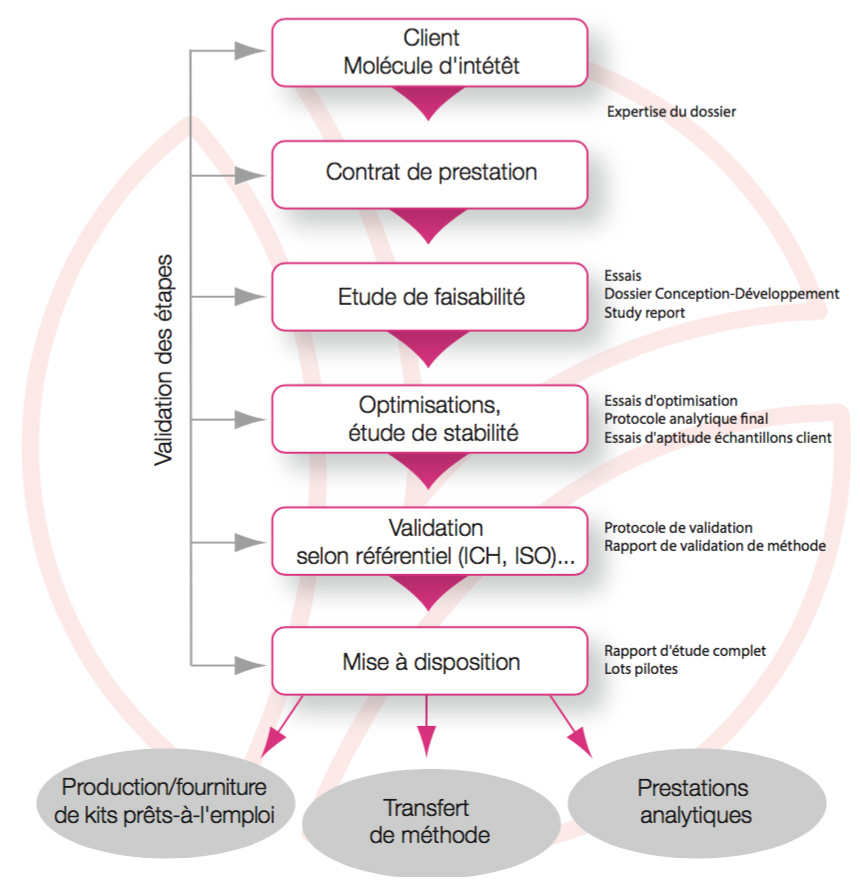 ---