IDBiotech is a Biotechnology company specialized in the manufacture of immunoassays and in the implementation of technical and analytical services to support your project developments
---
ASSAY KITS & REAGENTS


ASSAY KITS
Our test kits are intended for R&D and analytical laboratories from agro-food, veterinary, pharmaceutical and biotechnology companies.
They use ELISA, SRID, Latex and LFD technologies and are manufactured in an ISO 9001 v 2008 certified environment.
Applications are varied: measurement of dairy proteins, animal health markers, food or environmental allergens, certification of the animal origin of raw materials.
REAGENTS for IMMUNOASSAYS
IDBiotech offers several reagents for the manufacture of Immunoassays
Specific polyclonal antisera
Purified IgG and antibodies
Conjugates for ELISA
Reagents for SRID
Ready-to-use ELISA reagents
---

CUSTOM DEVELOPMENT
Feasibility study
Development of immunoassays and analytical methods
Industrialization of ready-to-use kits
Validation of methods (ICHQ2R1 ; V03-110; …)
Redesign of tests to your own needs
Stability studies
Transfer of method and technology

ANALYTICAL & BIOCHEMICAL SERVICES
Measurement of allergens, markers, contaminants
Routine analysis using your methods or a methods developed and validated by IDBiotech
Analysis of proteins and antibodies by SDS-PAGE and Western-Blotting
Titration of your antibodies by ELISA
Purification of immunoglobulins, antibodies and proteins
Labeling of immunoglobulins and antibodies
Glycosylation profile (in partnership with the company PROTEODYNAMICS)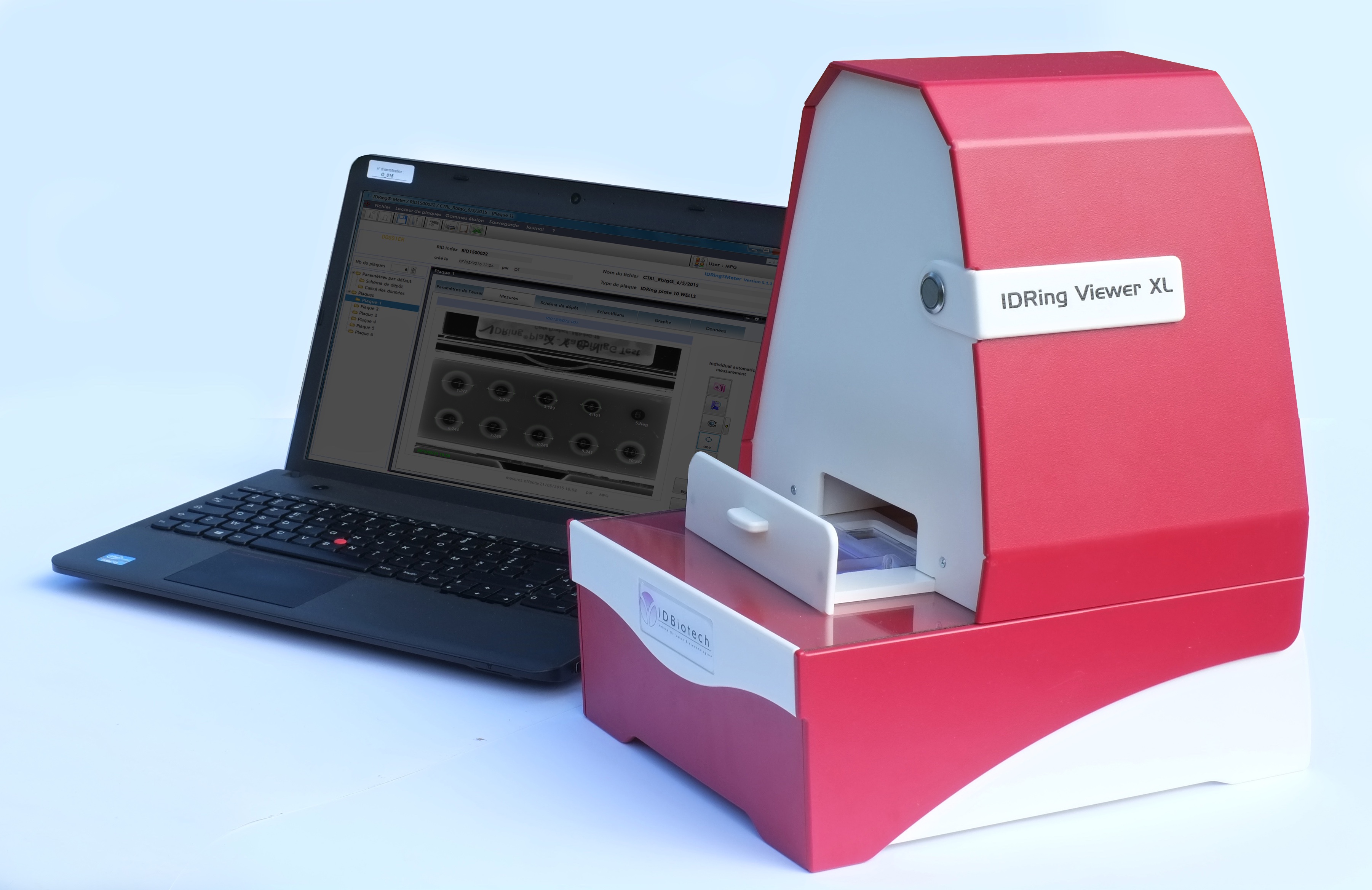 IDRing© Technology
Digitization, Interpretation and Archiving of the results obtained with the IDRing® plates (SRID Tests)
PHARMACEUTICAL
Development and validation of a SRID test (Single Radial Immunodiffusion) for the quantification of a plant allergen used in a desensitization powder (FDA protocol).
CHILD NUTRITION
Redesign and validation of an ELISA test used for the batch release of hypoallergenic milk powders.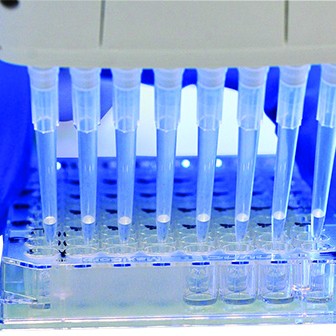 Custom development of "process specific" HCP ELISA in order to obtain highly specific and sensitive HCP assay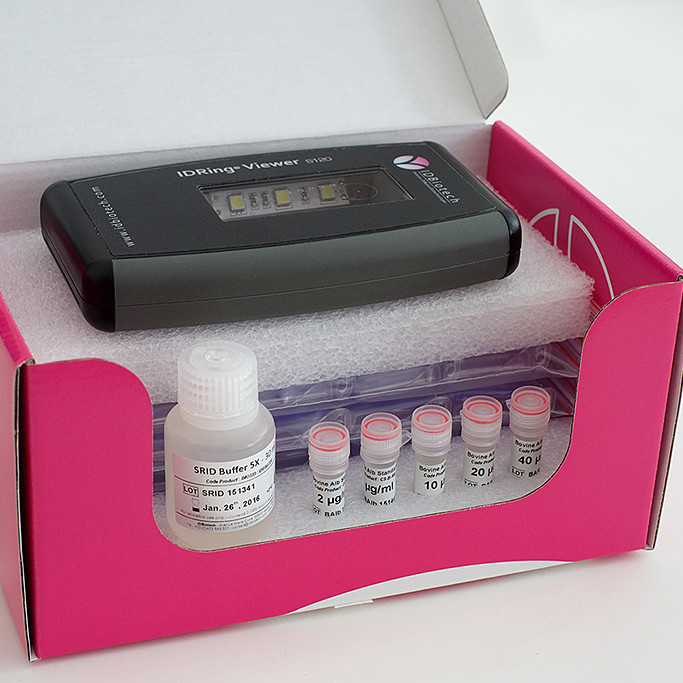 Our Starter Kits IDRing® is a complete kit containing 20 IDRing® plates, a calibration set, a dilution buffer and our portable IDRing® Viewer-S plate reader.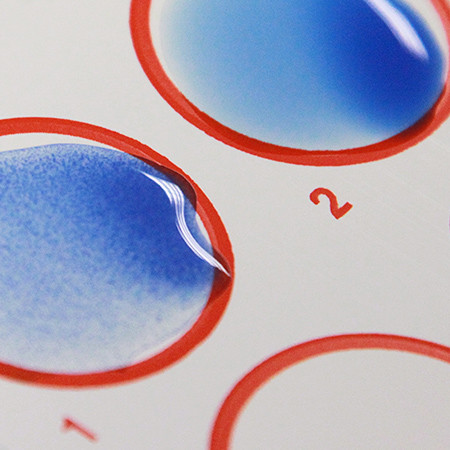 '>
Cow Milk Express: 2 minutes latex agglutination test for the detection of cow's milk (raw, pasteurized or UHT) goat's and sheep's milks.